One of the most common questions I get asked is my food recommendations in Bali. Canggu is such an amazing place for vegan food!! Here are some of my fave spots:
One of my absolute fave cafes in Canggu is I Am Vegan Babe!! I probably frequent here and Give Cafe the most. The "prawns" in the Poke Bowl are the most realistic vegan prawns I've tried. The texture and the taste are so similar! Also, their club sandwich is the best I've ever had in my lifeee. I'm not even a fan of mock meats, but this sandwich is sooo good!!
I ALWAYS get an Uncle Rudy (which is an iced coffee sweetened with coconut condensed mylk). Highly recommend if you like sweet coffee! Speaking of sweets, try their cinnamon rolls (best when fresh!) and red velvet cake (it's not the super dense consistency of the red velvet cake that I'm used to, but I still really enjoy it). The owners Alex and Z are so welcoming and always make me feel right at home! And the staff are all super nice and friendly.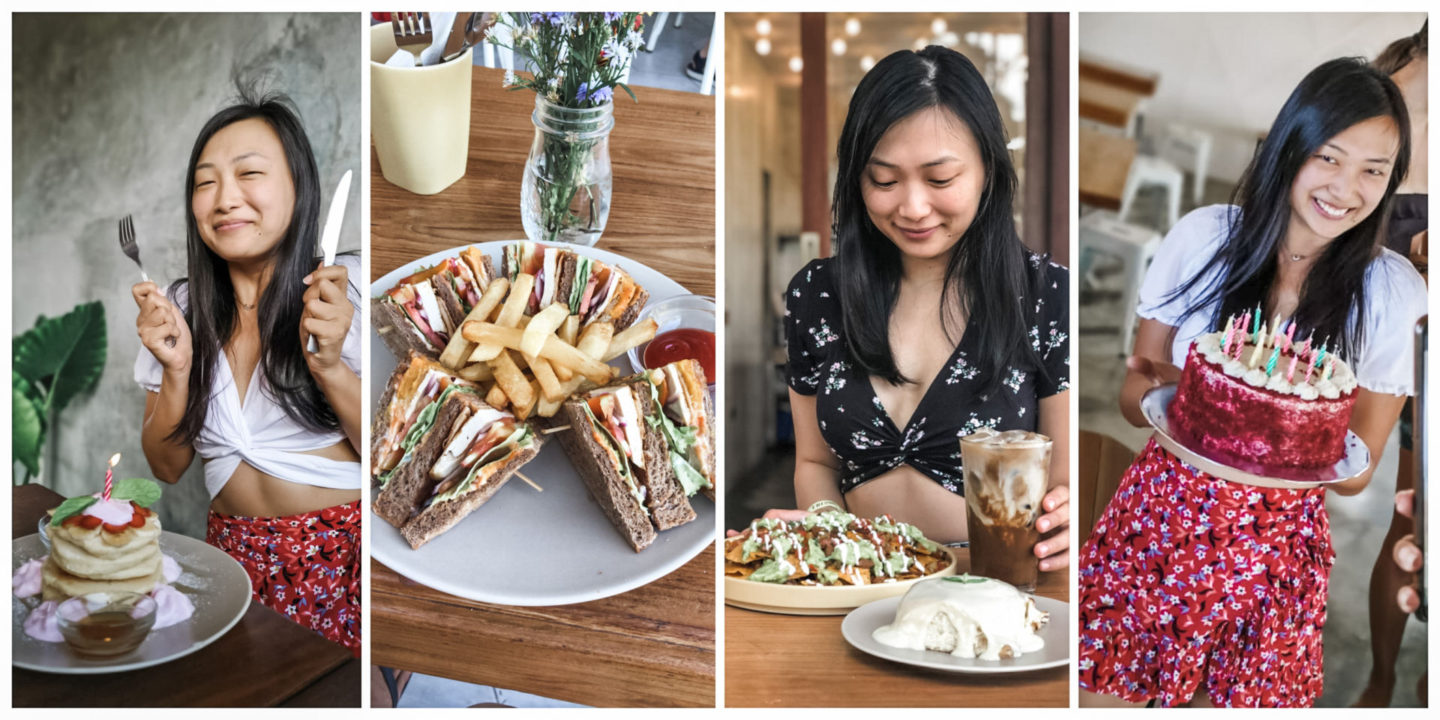 Things to note: they started charging for drinking water here a few months ago. Quite sad that this happened! 🙁 The taxes and gratuities are not listed in the menu prices and they're added on when you get the bill. Plus, it's pricy compared to other cafes, but in my opinion, worth it!
I am obsessed with everything and anything matcha, so naturally I love this cafe! Hands down best matcha in Bali, so of course you have to try their matcha latte. They have house-made coconut mylk, house-made almond mylk, and soy mylk as their non-dairy options. I am also a big fan of their matcha chai latte! Sounds like such a strange combo, but it definitely works. Another must-try are their vegan matcha Nutella pancakes!! The cafe isn't entirely vegan, but they have heaps of delicious vegan options.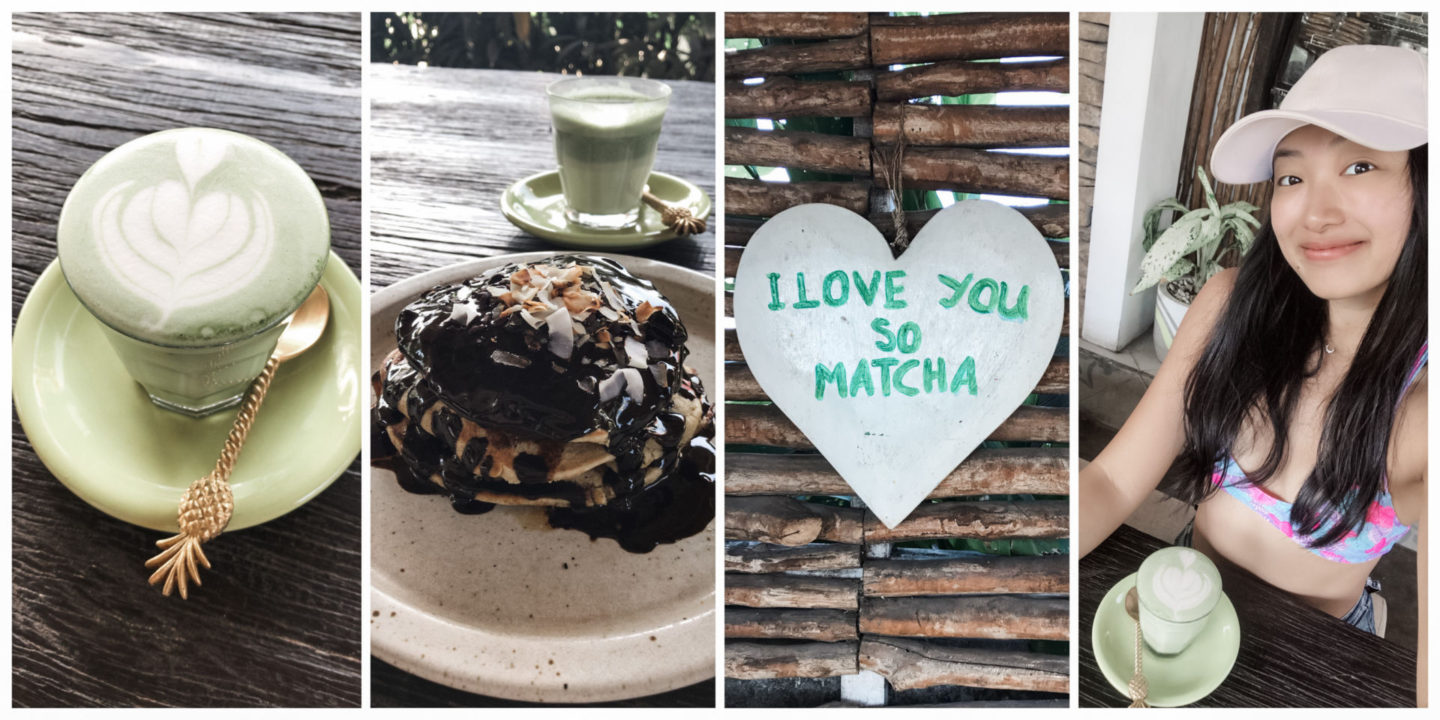 Things to note: they have gluten-free options available, but they're not a gluten-free kitchen, so cross-contamination may occur. Something that I love is that the price you see on the menu is what you pay, so there are no hidden costs or anything! Woo! ◡̈ Also, their full menu is uploaded online here for you if you want to take a gander before heading down.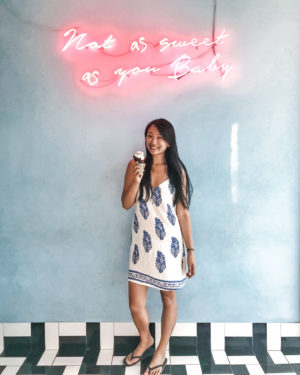 FAVE ICE CREAM SPOT!!! Love love love it! Mint choc chip is my favourite flavour, but all their stuff is so good. I come here almost daily.
Things to note: even though all ice cream flavours are vegan, not all cones are vegan; so you have to specify you want a vegan cone! Also, not all toppings are vegan either. Be sure to double check with the staff if you're unsure.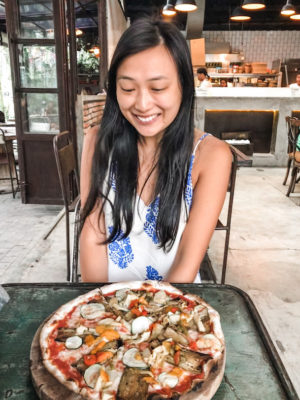 This is not a vegan establishment, but they have a vegan pizza section of the menu, which is so nice! The vegan mozzarella here is my favourite, compared to other vegan cheese on pizzas that I've tried at other places in Bali. I usually always get the mediterranea pizza! ◡̈
Things to note: you have to add vegan mozzarella, as it unfortunately doesn't come automatically. It's also quite pricy to add at 35,000 IDR. I do recommend it though. Their menu also doesn't include taxes and service charge in the price, but you can view their menu online here.




Chili tofu scramble and super green goddess (juice). YES YES YES. Do it. Both incredible. My go-to's! Sometimes I add a potato rösti if I'm hungry because those are great. If you're there for dinner, I also really like the Nourish Bowl.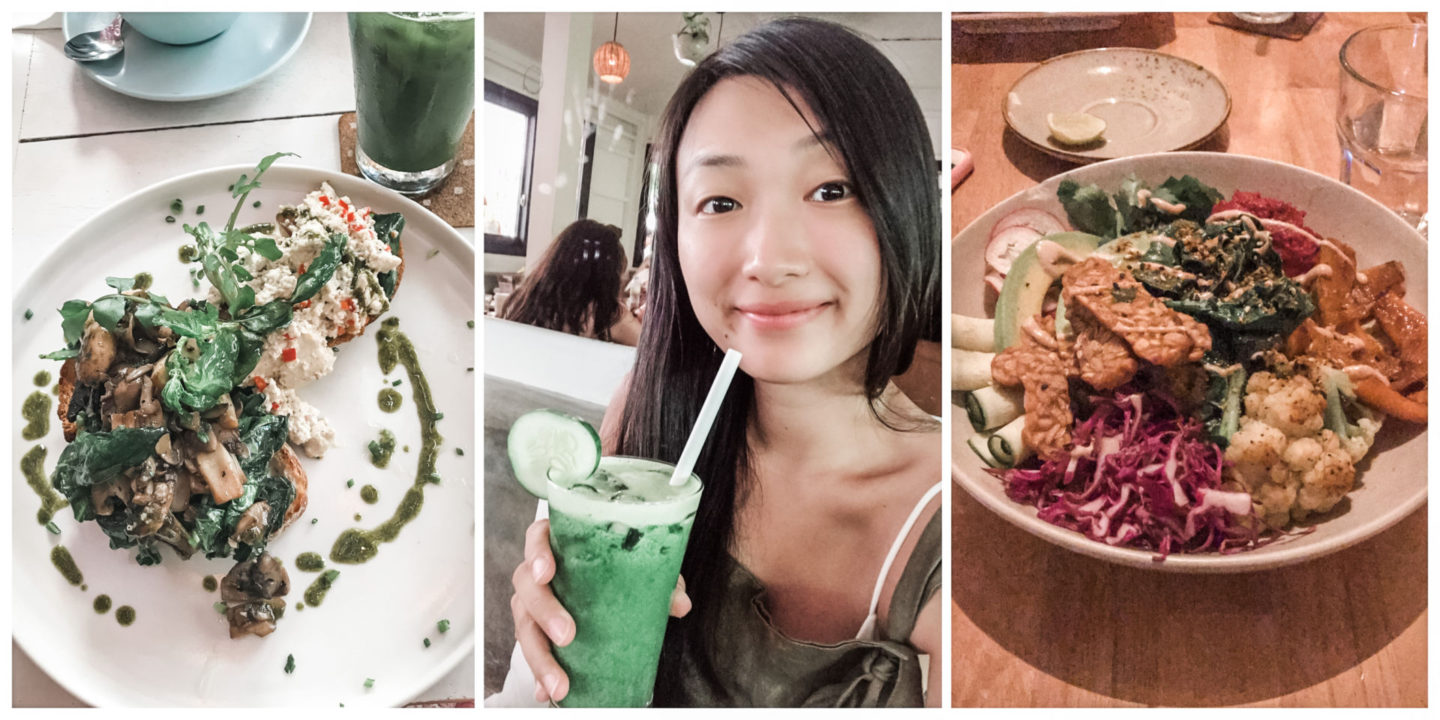 Things to note: you can only get their chili tofu scramble until 1 pm, and their rösti often sells out!! Their menu is also online here. Also, if you are a member at Odyssey Movement and you let the staff know, you get a 20% discount!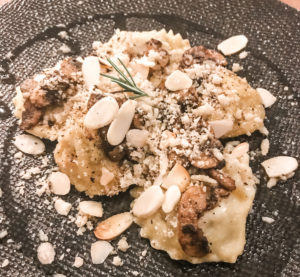 Authentic Italian, 100% vegan restaurant! The dish that has me coming back again and again is their ravioli! I've tried a few of their pizzas and have enjoyed the mushroom one, but I don't think that anything compares to the ravioli. The tiramisu is also really good!
Things to note: this place is quite pricy (for Bali). And as good as the ravioli is, the serving is tiny!! The first time I visited (April 17, 2019), they gave 7 pieces of ravioli (which I already thought was not enough). Then, I went back on May 4th, 2019, for an early birthday celebration, and sadly discovered that it's now only 5 pieces!!! 🙁 WHAT?! Noooo! 🙁 Also, they give the first glass of water to you for free, but you have to pay for a refill.
Almost all mains here at 55,000 IDR!! Such great value for money. Find their menu here – no added tax or service. It's not entirely vegan, but there are plenty of vegan options! ◡̈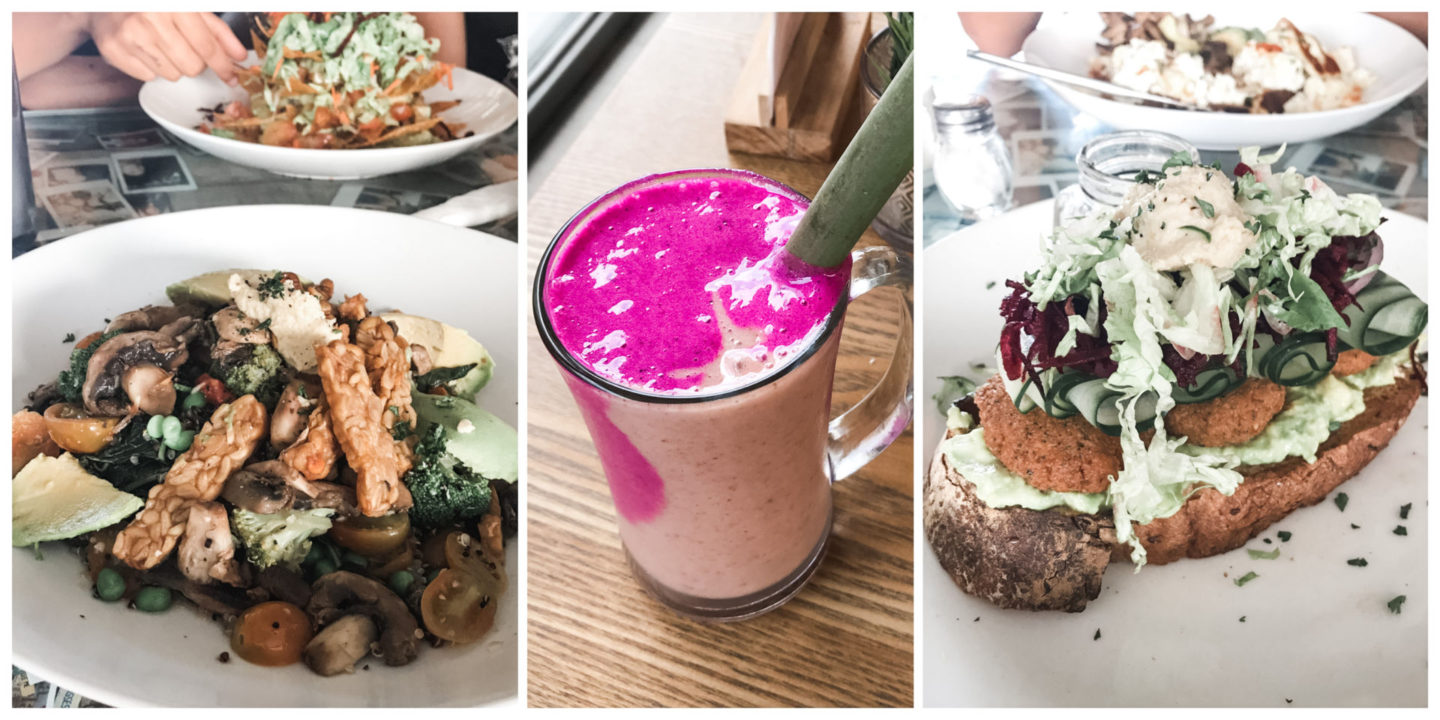 Things to note: it's a super popular place, so expect a line, especially at peak times!! Thankfully the line always moves quite quickly, though.
PILLOW TALK! Get it. Sweet potato gnocchi with organic kale drizzled with a vegan creamy citrus sauce, java almond feta and lemon infused olive oil – utter deliciousness gahhhhhh. I'm salivating just thinking about it.
Things to note: pillow talk is only available for dinner! It often sells out, too, so go early.
*****
There are so many vegan options in Canggu, and I'm sure I've even missed some of my favourites, but here's my list for now! ◡̈
Don't forget to check out my fave vegan warungs in Canggu here.
What's your favourite spot for vegan eats in Canggu?